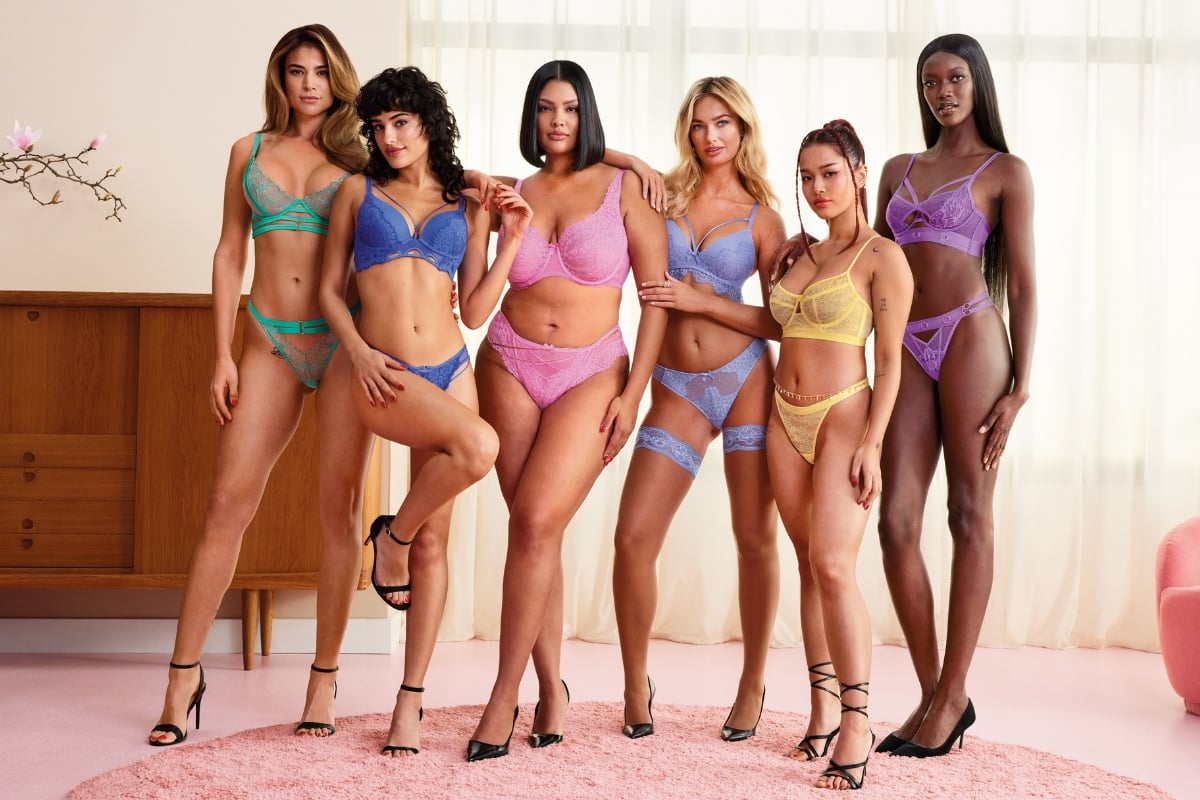 Project:

Hunkmoller webshop
Solution

Omnichannel strategie
International e-Commerce platform for Hunkemöller
Hunkemöller was founded in 1886 in Amsterdam by Wilhelm Hunkemöller and his wife Josephina Lexis. Hunkemöller, originally a Dutch company, is now a worldwide brand retailer; an international brand and a household name in 23 countries and absolute market leader in lingerie in Northern Europe. There are currently around 800 inspiring Hunkemöller stores in the Netherlands, Belgium, Luxembourg, France, Germany, Denmark, Saudi Arabia, Egypt, Spain, Aruba, Curaçao, Russia, Sweden, Austria, Morocco and Bahrain.
Hunkemöller has developed an omnichannel strategy to enable its business activities to grow further through new stores, shop-in-shops, e-commerce and international franchising. In September 2014 Hunkemöller was again chosen as best lingerie retailer in the Netherlands and in November 2013 in Belgium, Germany, Austria, Spain and France. In Germany Hunkemöller received the prestigious 'Retailer of the Year Award' (Händler des Jahres 2013).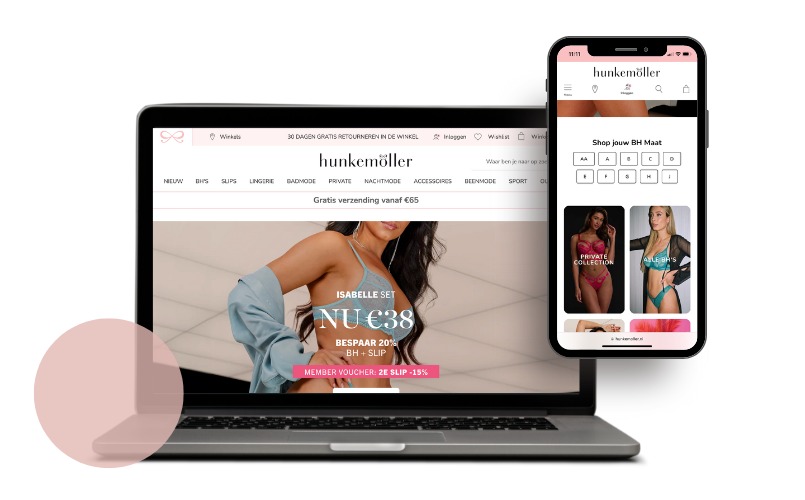 The assignment
The assignment for Kega: develop an e-commerce platform for Hunkemöller that can easily be rolled out internationally. An online (omnichannel) platform can grow further to 15% of the store revenue.
The approach
Thanks to an intensive cooperation with Hunkemöller, Kega continuously looked for new opportunities in creating the optimal structure of the online store.
The solution
The solution: a stable international e-commerce platform based on Magento Enterprise which includes all possible omnichannel functionalities in the webshop, such as:
Click & Collect
Check & reserve
Return in store
Lost sales integratie
Results
Year after year a webshop growth > 50%
European expansion - local webshops
Webshops in the local language and currency
Omnichannel functionalities are used strategically around the 'personal shero' to optimize the customer service
Check out the

results of the webshop

(NL)
What we else do for Hunkmöller