More projects
Vitam lunch & ordering app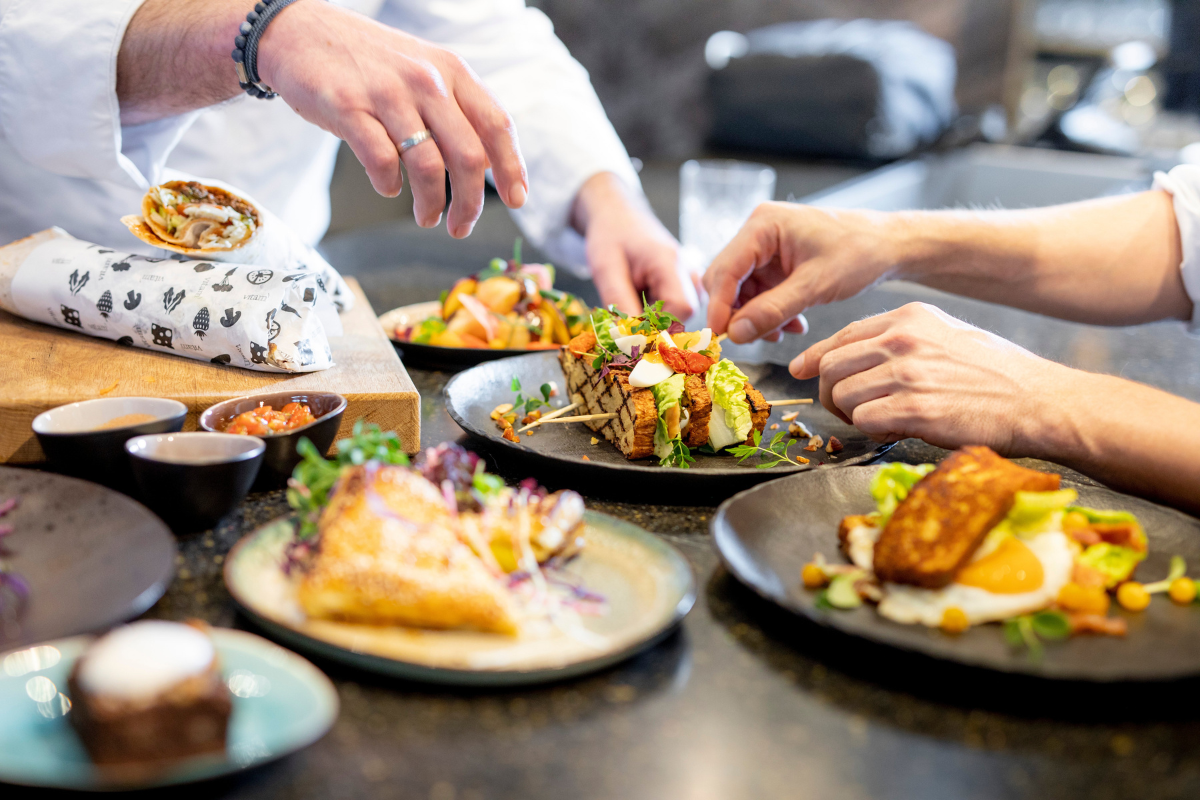 V

itam opts for a lunch & ordering app
Vitam catering facilities provider has been servicing a continuously growing portfolio of company restaurants since 2003, whereby 'vital people in a vital world' is the central vision. By now, employees in all kinds of branches at more than 300 locations in the Netherlands enjoy the Vitam catering. With a view to optimising the customer & staff experience, Vitam was looking to develop an application. We were assigned this great opportunity to develop the app. And so our digital strategy and digital solutions experts began a close collaboration with Vitam. The end result is an inspiring, sustainable and future-proof app which has the capacity to grow along with Vitam's ambitions.
All the required functionalities of the app were explored by describing all the wishes and needs in a Vitam customer & staff journey, using storytelling. This showed the main core values required by Vitam in the app to be convenience, innovation and user friendliness. These three core values were therefore taken to heart by our digital solutions experts in their development of the app.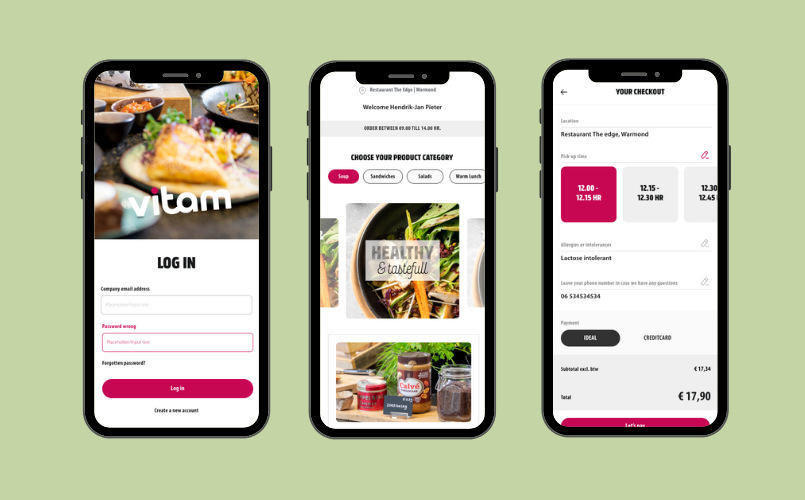 The app features a Click & Collect function, for example, which enables employees to order their lunch or drink via the app and to collect it from the restaurant at a time of their choosing. The menu list in the app provides extensive product information on all the dishes, including any allergens, so that employees know exactly what they are eating. The app has also been developed in such a manner that it can be efficiently personalised for new Vitam locations in order to facilitate its widescale roll-out in the near future.
Our client Vitam always encourages its customers to make sensible choices in terms of food and drinks. To reinforce this strength, we have created an inspiring and stimulating app which presents the Vitam company restaurant range as attractively as possible. Vitam is now not only offering customers all possible convenience using this app, but the app itself is also contributing to their vitality, and we are very proud to have collaborated in this development.
What we else do for Vitam